Quadrent is excited to announce that LOIS has now acquired its 50th customer!
To celebrate we popped open some bubbly and thought we should extend the celebration to our clients too. We sent PowerCo a bottle of champagne, who were our very first full IFRS16 client to sign the dotted line, as well as sending a gift to our lucky 50th client.
It has been an exciting, eighteen month journey since PowerCo signed up to LOIS in February last year, and with a large majority of LOIS users fully immersed in their first 'new world' month-end there is little chance of taking a breather and reflecting on the progress made so far.
There are now LOIS clients spanning from Dunedin to Auckland, in Hobart, Perth and all across Australia and the internal LOIS support has grown to a bustling team of talented LOIS consultants seamlessly supporting our clients through their IFRS 16 projects – a long way from the initial hire of a single business analyst in the early days.
Looking to the future we have our sights set on hitting the 100 client milestone next, while also remaining strongly committed to our current LOIS clients by reviewing their leasing solutions and offering value-add services. Our most exciting news however is the announcement of our newest product which will be released in our next blog – so make sure to watch out for the details coming through shortly.
We look forward to the next celebration and would like to thank all our customers and business partners who have joined us in the journey so far. Cheers…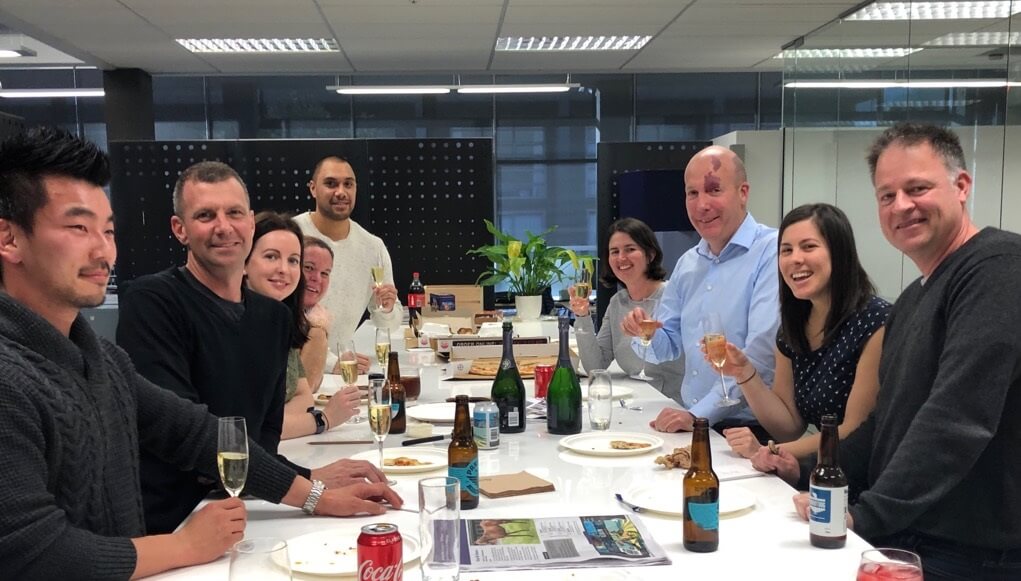 Quadrent celebrates the 50th client milestone for LOIS
Find out more about LOIS here.